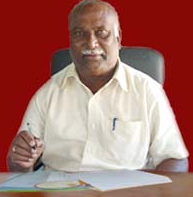 Dear Parents and Well wishers,

It is only with the heavenly blessings we could reach to the present setup according to the global standards.
Presently we are in the world of competition for all round development and we believe in having healthy competition in all the fields.
There is no doubt that our children will be the leaders in future to steer the Secretary Chairman government mechanism or private management. Thus let us mould them in the tender age to be sincere, hardworking, and honest and filled with quality knowledge to make them best citizens of our country crossing all barriers of caste, language and religion.
We extend our sincere thanks for all your cooperation and patronage till the date. Hope we will be able to meet all your expectations in the future.