1. Educational value
2. Psychological Values
3. Development of Social Values
4. Development of Civic Values
5. Physical Development Values
6. Recreational Values
7. Cultural Values
The major benefits:
---
Overall Personality
Strengthened Self Confidence
Developed Specialised Skills
Improved Academics Performance
Greater Opportunities
Sense of Responsibility
Exposure to New Activities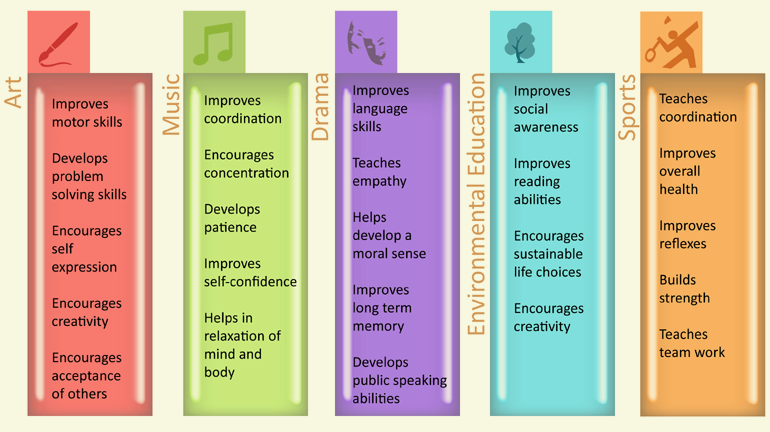 The rewards of co-curricular activities in schools have been researched pretty well and it is now ascertain that students who participate in these activities show higher academic results, stronger relationships in schools and are more likely to lead a healthy and active lifestyle. Students also feel a sense of belonging to the school and have higher self-esteem by participating in structured activities like music, dance, performing arts, etc. In addition to this, students are motivated and it leads to a happier, healthier and a more cohesive school.